Mid-Season Home Maintenance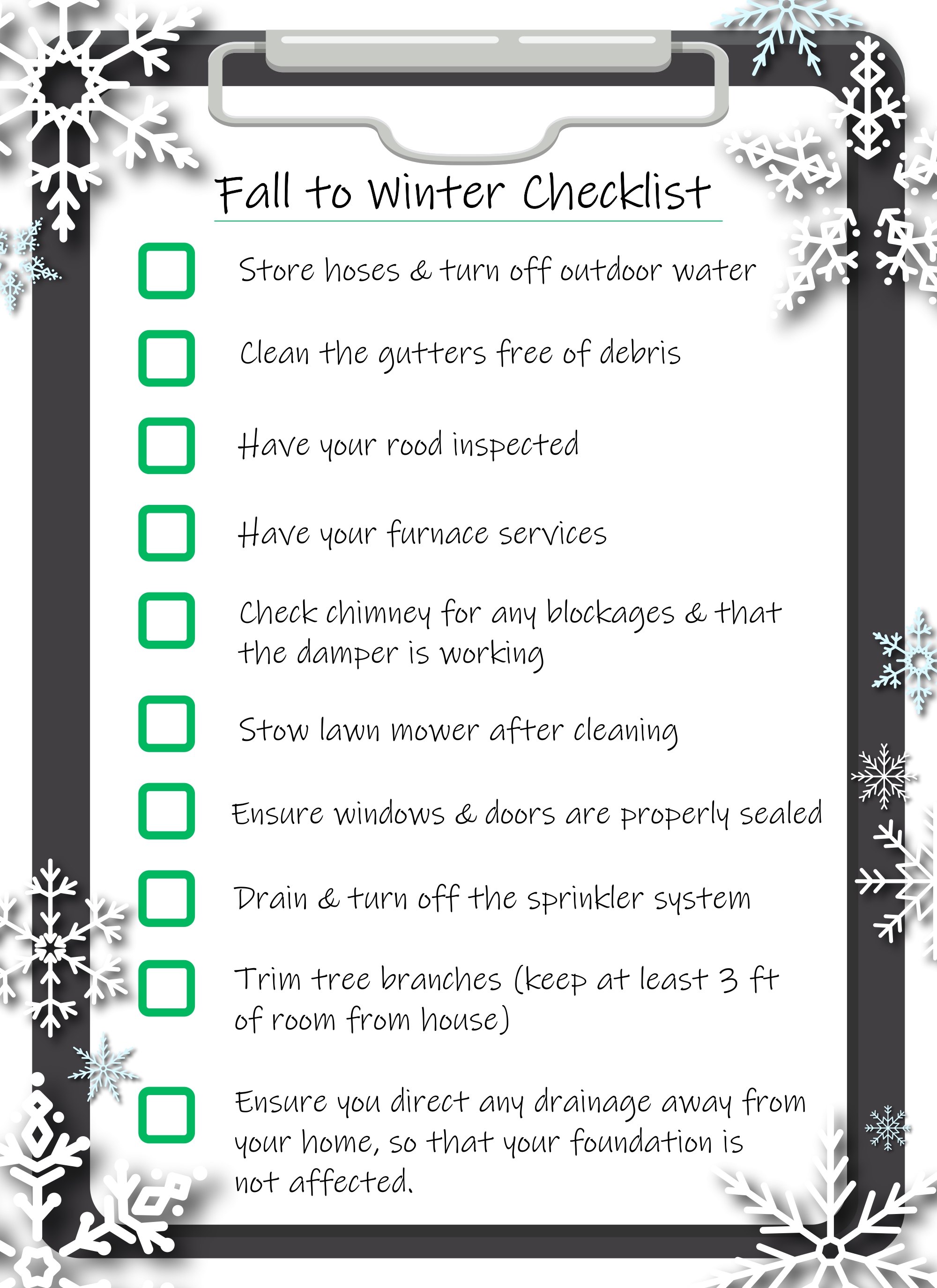 As we slowly approach the winter season, doing some mid-season maintenance on your home will help you stay toasty during the cold months. Not only will this home maintenance checklist help keep you warm, but it will help ensure that your home won't run into issues in the middle of winter.
Click here for the full article.